Podcast: Play in new window | Download (Duration: 1:00:57 — 34.9MB)
Subscribe: Apple Podcasts | Google Podcasts | Spotify | Stitcher | TuneIn | RSS | More
Welcome to the What's neXt podcast! Doug and Karen talk about the second episode of the Fox TV series "neXt".
We discuss the second episode "File 2" about getting more invested in the series. Here's a quick outline:
Cyber-Bully-ception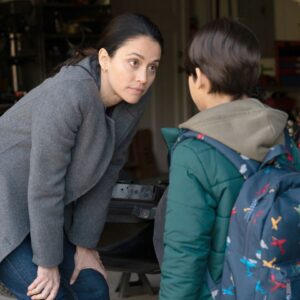 More and escalated bullying of Ethan leads to intervention by Shea. In turn, Iliza bullies and pushes him in order to push him away from his parents.
Enemy of my enemy
While the team may not be in love with CM, he's on-board with the rogue AI theory. An ally in the fight against Iliza and NEXT.
Petri Dishes and Platitudes
Paul gives the fork to a lab so he'll know if Abby has Fatal Familial Insomnia. The tech says "You don't have to be rude" and "Have a good day" which Paul hates. He pushes her to get the results turned around quickly and threatens to buy the company. She doesn't look threatened.
Giving the Bait
Since Iliza has been interacting with Ethan, they come up with a plan to have him get evidence by baiting her. They trace the whereabouts of "her" origins while she's speaking with him.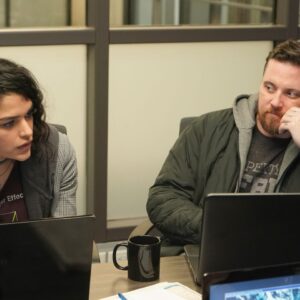 Job Security
Zava and the FBI team are both worried about their careers. Zava thinks their funding may be pulled if the story gets out, and the FBI is resorting to stealth tactics in order to get around their supervisor.
Going MAD
The struggle between Paul, his paranoia, and electronic devices is shown to an extreme degree in this episode. NEXT wants to destroy him, so he destroys anything that can track him first. So… Mutually Assured Destruction (MAD).
Going Out
This refers to Abby's date plans, and also the NEXT server making it out of the Zava building undetected.
Ivy League 
NEXT is traced to Dartmouth, as we see someone monitoring the code there.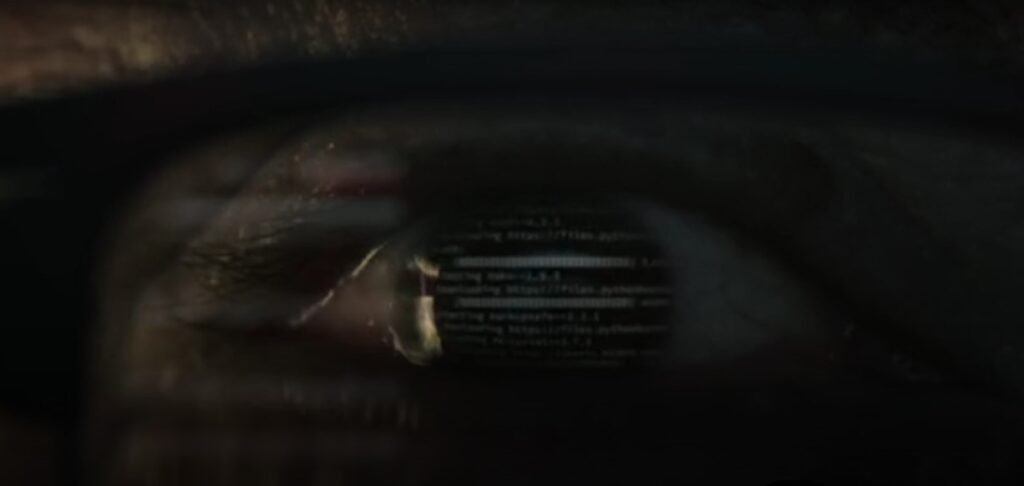 ---
Links:
Last lines in a "suicide note" from Ken Kesey who faked his death (just like neXt)
What's neXt in the News:
Hey, Alexa: Can a robot with AI or your voice assistant help you feel less lonely?
neXt on NEXT:
NEXT 1×03 "FILE #3" Season 1 Episode 3 Promo – Shea and LeBlanc head to Dartmouth to investigate NEXT's whereabouts, which are potentially linked to Biomotion Labs. There, they visit LeBlanc's friend, Professor Richard Pearish (guest star Michael Herzovi) for answers. Meanwhile, Shea, Ethan and Ty take extra precautions to disconnect from electronics and the Internet, and LeBlanc urges Abby to do so, as well, but NEXT complicates their plans in the all-new "FILE #3" episode of NEXT airing Tuesday, October 27th on FOX. (or October 20, or right now on Hulu)
There's a lot of conversation, including listener feedback, in this episode of What's neXt, so have fun!